Like the van lines international department, Grace International Relocations makes all of the arrangements for the international move.
Unlike the van lines international department, we have a direct relationship and contact with our clients. We have become well versed in our client's needs, policies, and objectives.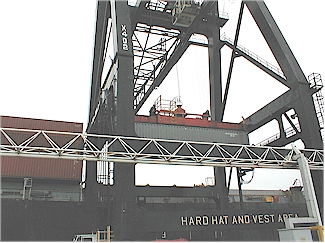 OPTIONS = VALUE
A van line is limited to their own agency family, who are not always qualified in the field of international packing, wrapping, and loading of household goods. Some van lines simply do not have good agents in certain markets and must settle for what is there. This means that no matter which van line you use, they cannot possibly offer the best overseas service in certain market places. Since we are an independent international relocation company, with our own Freight Forwarding License, we are able to select the best-qualified agent in every market. We make sure they meet our standards no matter what their van line affiliation may be.
PRO-ACTIVE COMMUNICATION
Most moving and storage agents use their van lines to manage their international relocations. Your call to a local agent with questions will most likely provide a response of, "I will have to call you back later". Grace International Relocations is far more responsive, and far more efficient. Communication is direct! Control is direct! Responses are immediate! Our client's needs and requirements are instantly met without having to check with a separate international department.